Not only did COVID-19 trigger panic among people living with HIV as the initial fear, anxiety and stigma created scenes reminiscent of when HIV/Aids was declared a national disaster, it also triggered a series of events that could have serious ramifications for them.
HIV experts and activists such as Justus Oluoch based in Kisumu County now decry the great shift from HIV/Aids prevention and response to COVID-19. It all began with the Kenya Medical Research Institute suspending all HIV viral load testing to focus on the coronavirus back in April 2020.
"Granted, the pandemic was unexpected and extremely overwhelming, so something had to give, especially because ours is a cash strapped health infrastructure," Oluoch, also a clinician working in a Prevention of Mother to Child Transmission (PMTCT) programme, explains.
"Machines used to process HIV samples for viral load tests and Gene-Xpert machines used to test tuberculosis (TB), which is a prevalent HIV-defining disease, are being used to process coronavirus samples," he expounds.
In the last decade, research has shown the extent to which a viral load test is critical for initiating patients newly tested for HIV on treatment and is routinely used in monitoring and management of HIV patients throughout their lives.
Oluoch cautions that at the moment, nationwide, viral load tests cannot be undertaken because of a stock out of viral tubes used to collect samples, also a consequence of the pandemic.
These, among many other challenges, have necessitated the activation of telemedicine to ensure HIV patients continue to receive optimum care and at the same time are protected from COVID-19.
Telemedicine has especially become critical within the context of lockdowns and travel restrictions and, a fear of patents visiting health facilities for fear of contracting COVID-19.
"I lived in Kisumu County when I first got tested and my interactions with nurses and clinicians were very good. I was responding very well to treatment and my viral load was very low or what they call undetectable levels, which means that I could not transmit HIV," says Francis Onyango*.
Four years ago, Onyango got a job transfer to Nakuru County where he is still based. However, he did not transfer to a facility in Nakuru for fear of stigma in case his HIV status was discovered. Besides, he preferred his primary facility back at home because HIV case management was very good.
And his story is not unique especially among patients who visit health facilities for routine check-ups every one month or every three months, depending on circumstances.
Some patients have faced serious difficulties as lockdowns and travel restrictions have characterised the last 16 months of the pandemic in the country.
"This is why telemedicine has become important in the management of HIV patients. Besides those seeking treatment far from their areas of operations, some counties are expansive and patients rarely seek treatment in their areas of residence.
People move from one sub-county to the neighbouring sub-county in search of treatment because stigma and discrimination is still a reality," Olouch says.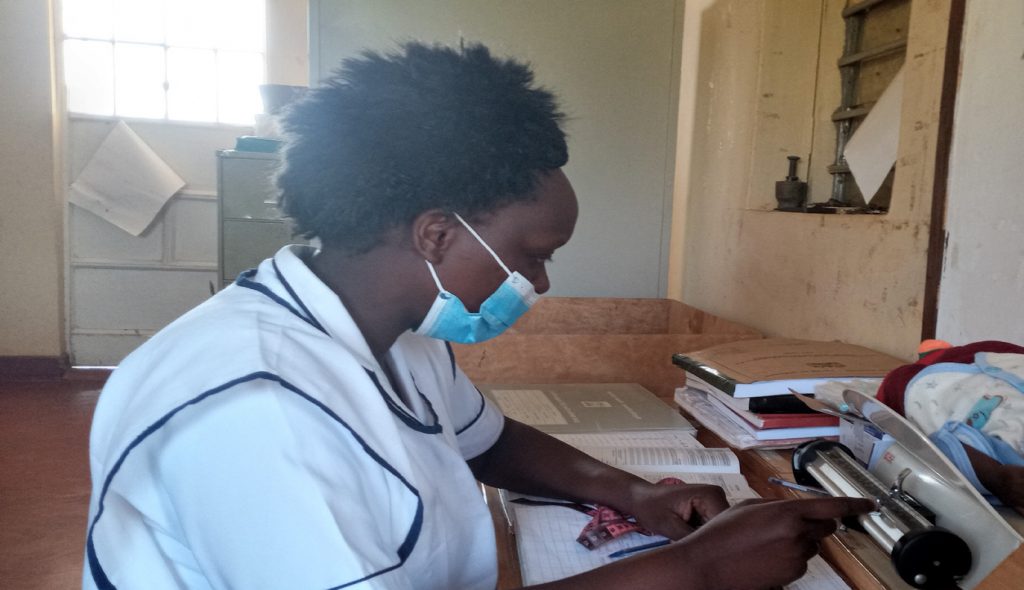 Anita Nyambura, a consultant laboratory technician with a private hospital in Nakuru County, states that telemedicine is the provision of health services, in this case for people living with HIV through a wide range of platform such as video, phone calls, social media and mobile phone apps designed for this very purposes.
She says that telemedicine is especially popular among adolescents and young people and across age and gender as it minimises clinical visits.
"Patients responding well to treatment are often provided with antiretroviral drugs to last them for a period of three months and in the intervening period, they maintain contact with their health care providers through telemedicine," Nyambura expounds.
She adds that one of the primary benefits of telemedicine is that it helps retain patients in HIV care, especially those who live far from their primary health facility.
Telemedicine also provides privacy for patients concerned about revelation of their status if they are seen attending a HIV clinic. The system also provides flexibility in terms of booking and scheduling appointments.
"Retaining patients in HIV care and treatment is critical especially because patients lost to follow up or patients who have not visited their primary health facility for more than 30 days and are feared to have stopped treatment, are vulnerable to advanced HIV disease," says Olouch.
"Advanced HIV disease or progressed HIV patients have a low CD4 count of less than 200. They have a high viral load, meaning that the amount of HIV in their body is very high.
They can easily transmit it and they are extremely vulnerable to diseases such as TB, meningitis and now, we are seeing a type of cancer called Kaposi sarcoma and cervical cancer among women of reproductive age," he expounds.
Emerging research into the use of telemedicine to manage HIV patients has shown high patient satisfaction rates and a willingness among patients recruited into ongoing studies to continue with the new approach.
Despite emerging data showing that telemedicine is important in providing critical care for HIV patients, the approach is still in its nascent stage but nevertheless gaining pace.
In Kenya, for instance, as of February 2021 and in a move necessitated by the pandemic, the Kenya Medical Practitioners and Dentists Board Council (KMPDC) had approved 20 hospitals to roll out telemedicine services amid COVID-19 containment measures.
"Telemedicine is not an innovation that you roll out just because you can, it needs regulation and issued approvals are subject to review every three months. Still, the country is yet to enact laws regulating telemedicine but in the meantime, the e-Health guidelines of 2019 provide a guiding framework," Nyambura observes.
She further says this approach may present a number of challenges especially in the prevention of HIV as it seems to work best among patients already in HIV care and treatment who are responding well to treatment.
Nevertheless, as the pandemic unfolds and with a need to keep HIV patients protected from COVID-19, telemedicine is a critical intervention that simply cannot be ignored, experts emphasise.
*Names changed to protect identity