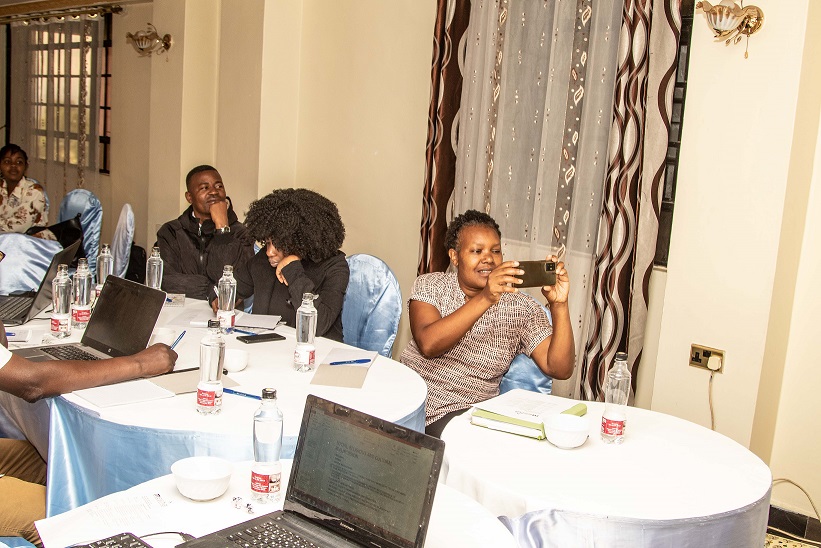 By Odhiambo David | odhisdavid59@gmail.com
THIRTEEN journalists will receive grants from the Media for Environment Science Health and Agriculture (MESHA to attend the 28th UN Climate Change Conference of the Parties (COP28).
Of these, eight will travel to Dubai, the host city of COP28, while the remaining five will provide virtual coverage of the event from their home countries. The conference is scheduled to take place from November 30 to December 10, 2023.
"The collaboration with the International Development Research Centre (IDRC) builds on the success of last year's grant, which supported journalists at COP27 in Egypt where over 100 stories were published by seventeen journalists from 14 African countries," said Aghan Daniel, MESHA Secretary.
According to the Chairman of the association, Mr Bozo Jenje, MESHA is committed to providing comprehensive support for the fellows throughout their journey with logistics as well as training on various components of climate change.
"Fellows will also engage in a series of specially designed activities, including an orientation session with climate experts, participation in three science cafes, daily briefings, interviews with high-level officials, and a debriefing session upon return from Dubai," he told this writer.
Each fellow is expected to publish a minimum of 10 stories, with the reporting commencing from the science cafes. Beneficiaries will be drawn from all types of media houses in eastern and southern African countries.
Applicants should possess at least two years experience in reporting climate change and present a clear plan for the types of stories they intend to pursue during the science cafes and the conference.
Proficiency in English, French, and/or Portuguese is essential, with knowledge of African languages considered advantageous.
The evaluation process will consider applicants' experience in covering climate change and environmental topics, their understanding of gender equality and social inclusion issues, their ability to produce mobile journalism and multimedia stories, the clarity of their reporting plan for COP28, the audience reach of their media outlet(s), and diversity factors such as career level and geographical coverage.
Interested journalists can submit their applications to the MESHA Secretariat via email at info@meshascience.org. The submission deadline is July 15, 2023.
This opportunity not only empowers journalists to report on the critical discussions at COP28 but also enables them to amplify African voices and perspectives in addressing the urgent challenges of climate change on a global scale.
The announcement of this grant follows MESHA's recent selection by the International Federation of Agricultural Journalists (IFAJ) to host the ifaj2025 Congress. This Congress will bring together agricultural journalists from around the world in Kenya in August 2025.
MESHA is committed to delivering on its grant and demonstrating its excellence on the global stage, as emphasized by Aghan Daniel, MESHA secretary: "We will do our best to deliver on this grant to show the whole world that we are indeed a center of excellence," said Aghan.