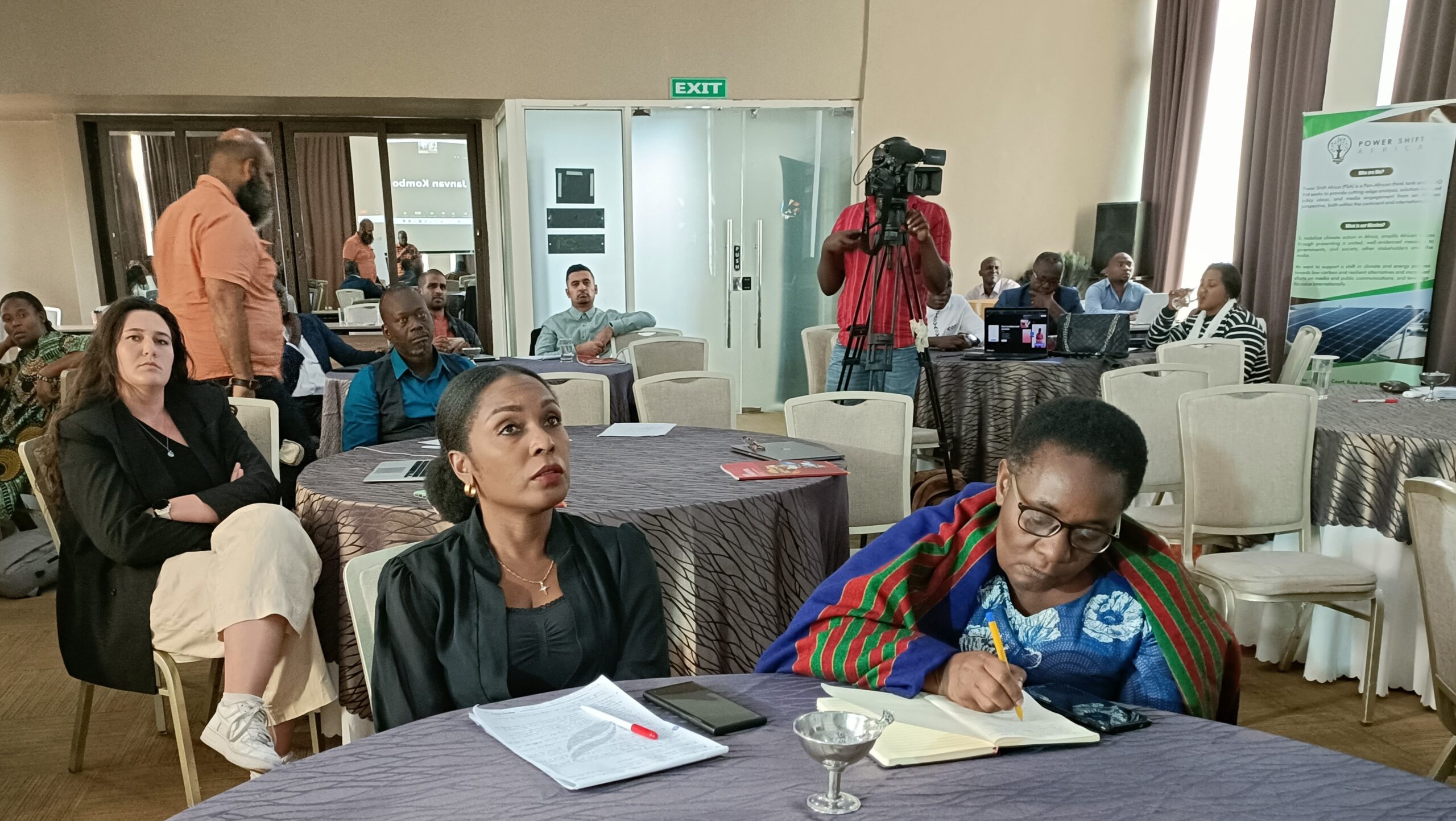 By Aghan Daniel
The second African journalists training on climate change, which starts on Monday, August 28, seeks to entrench African voices in the global climate discourse.
The event is organised jointly by Power Shift Africa (PSA), the Media for Environment, Science, Health and Agriculture (MESHA) and other partners.
More than 30 African countries will be represented, with a total of 50 journalists attending the two-day training.
Participants are drawn from all regions of the African continent. Some are from Kenya, Uganda, Tanzania, Gambia, Malawi, Zambia, Nigeria, South Africa and Zimbabwe.
Others are from Cameroon, Botswana, Togo, Mozambique, Rwanda, Lesotho, Burkina Faso, Benin, Namibia and Democratic Republic of The Congo.
These reporters and correspondents represent broadcast, print and digital media outlets and publications that report in different languages, including English, French, Arabic, Portuguese and even vernacular.
Besides the journalists, the training will be a convergence of science and climate experts, civil society organisations (CSOs) and partners from Africa and beyond.
According to Mohamed Adow, the Executive Director of PSA, African science journalists need to amplify local voices and make them central to the global climate discourse that is currently dominated by foreign interests.
''Climate reporting in African newsrooms continues to be on the backburner as other stories take prominence,'' Adow noted.
He added: ''Climate change is one of the most important subjects of our time. The media is a key stakeholders in this critical discourse. This training will expose journalists to current critical climate issues that concern Africa.''
According to the organisers, the Kenyan leg of the training seeks to build on the resolutions made during the inaugural training held in Kigali, Rwanda in September 2022.
The platform will also be used to mobilise capacity for the media coverage of the Africa Climate Action Summit, to be held in Nairobi from September 4 to 6, 2023.
Adow added that the training will help to increase the media salience of climate adaptation of the public and political agenda. It will also advance public understanding of the issue and its impacts on regional, continental food systems and economies.
MESHA Board Chairman Bozo Jenje noted that the training will precede a series of media science cafes focusing on climate change conversations in the build up to COP28 in Dubai.
"MESHA takes the training seriously as a pre-COP28 preparatory event for the journalists that it will sponsor to report on the COP due in Dubai from November 30 to December 10, 2023," Said Jenje.
The organisers believe that the training is timely as it has assembled scientists, journalists and civil society organisations who will keep stakeholders engaged on climate issues, particularly on adaptation. This will ultimately elevate African voices to shape negotiations on adaptation and reflect the continent's priorities and actions.
Jenje added that the forum provides an opportunity for journalists to reflect on the COP28 agenda, which includes loss and damage, climate finance, just energy transition partnerships, early warnings and global stock-take. Other issues include the global goal on adaptation and food systems.
Vincent Ayaka, a journalist from Nigeria's Daily Trust, said he looks forward to hearing about the health/climate change intersection at the training. He added that he hoped the seed production issues in the midst of climate change discussions will also be given priority as they have a huge impact on food production.
His Tanzanian counterpart, Aveline Kitomary, who writes for Tanzania Standard Newspaper, noted a need to clarify what just energy transition means to a country like Tanzania that is currently involved in the East African Crude Oil Pipeline.