By Christine Ochogo I christawine@gmail.com
THREE Media for Environment, Science, Health and Agriculture (MESHA) members are among 12 journalists who have been selected to cover the major international conference on climate change COP28.
According to a media release by the association, three of its members who emerged victorious are Susan Ndunda of the Citizen TV and Francis Mureithi of Nation Media Group who will both travel to cover the meeting in person in Dubai while Milliam Murigi of the People Daily will cover the conference on line.
Mureithi has also earned himself an additional responsibility as he will join a team of three mentors who will guide the grantees in the run up to the conference.
MESHA is an association of journalists and communicators with long standing experience in building capacities of journalists who are specialised in environmental, agriculture, health, technology and development reporting. It is a non-partisan and not for profit making organisation which has been in existence since October 2005.
The other successful journalists are drawn from South Africa, Rwanda, Botswana, Uganda, Zimbabwe, Zambia, the Democratic Republic of Congo (DRC) and Tanzania. Each of the grantees will undergo a three month intensive online mentorship program at the hands of three experienced editors and senior journalist.
With the conference scheduled to take place from November 30 to December 12, 2023, seven of the grantees (three women and four men) will travel to Dubai, the host city of COP 28, while the remaining five (three women and two men) will do virtual coverage of the event from their home countries.
Among those joining the Kenyan duo to Dubai are Lameez Omarjee of News24 in South Africa, Michel Nkurunziza from The New Times in Rwanda, Baboki Kayawe from Botswana (freelancer), Farai Shawn Matiashe from Zimbabwe (freelancer) and Prosper Heri Ngorora from Radio and TV Tayna in Goma in the Democratic RC.
Virtual grantees are Zanji Valerie Sinkala from Zambia (freelancer), Halili Letea from Mwananchi Communications Ltd in Tanzania, John Okot from Uganda (freelancer), and Aveline Kitomary from Standard Newspaper in Tanzania.
This is the second cohort the association has selected to cover a COP event. In 2022, the association supported 17 journalists to cover COP27 in Egypt with support from IDRC. More than 130 stories were produced as a result of the initiative.
According to the Chairman of MESHA, Mr Bozo Jenje, the association got support from the International Development Research Centre (IDRC) to undertake this project, which seeks to supporting science journalists to cover the COP from African perspectives.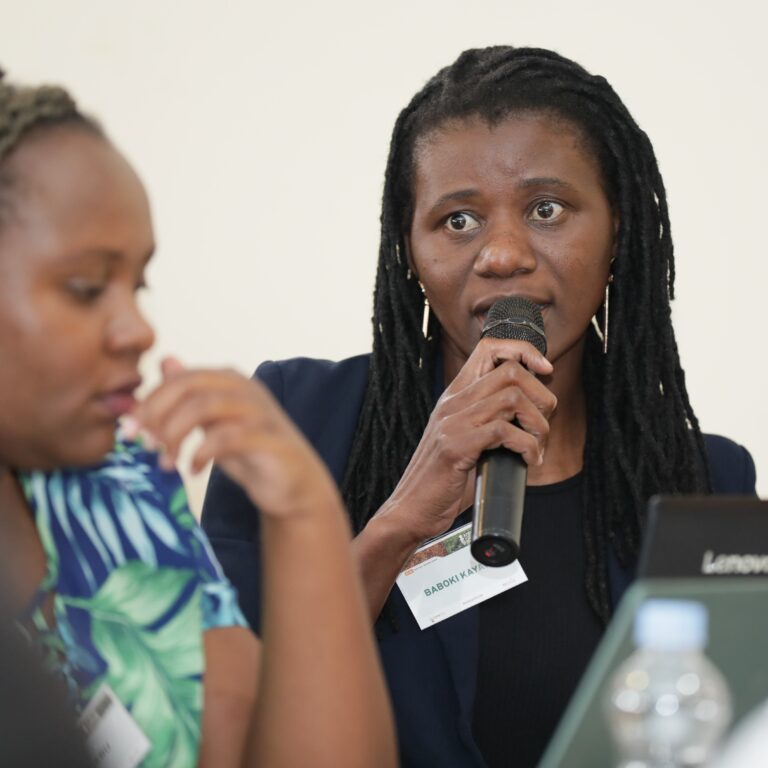 "The support from IDRC has given MESHA the opportunity to select a multimedia team that will go a long way in educating communities on their stake in the climate change agenda, and indeed underscores the role of journalism in pushing for positive change," noted Laura Otieno, Vice chairperson, MESHA.
To John Riaga, a MESHA board member, the support from IDRC once again confirms the confidence development partners have in MESHA steering African journalists to tell our own climate stories at the international arena.
The final selection was made after a thorough and rigorous process by a panel of four experienced judges who sieved through 137 applications received from journalists across eastern and southern Africa.
The judges were Christophe Hitayezu, a senior multilingual journalist from Rwanda, Julia Kibochi, a seasoned science editor from Kenya, Elias Banda, a development communication expert from Zambia and Esther Nakkazi, a very experienced science journalist from Uganda.
One hundred and three (103) applications (46 women and 57 men) that met all the requirements were assessed and judged in the final selection process. At the end, six female journalists and six male journalists emerged successful based on the highlighted grant criteria, as the candidates most deserving of the award in the regions.