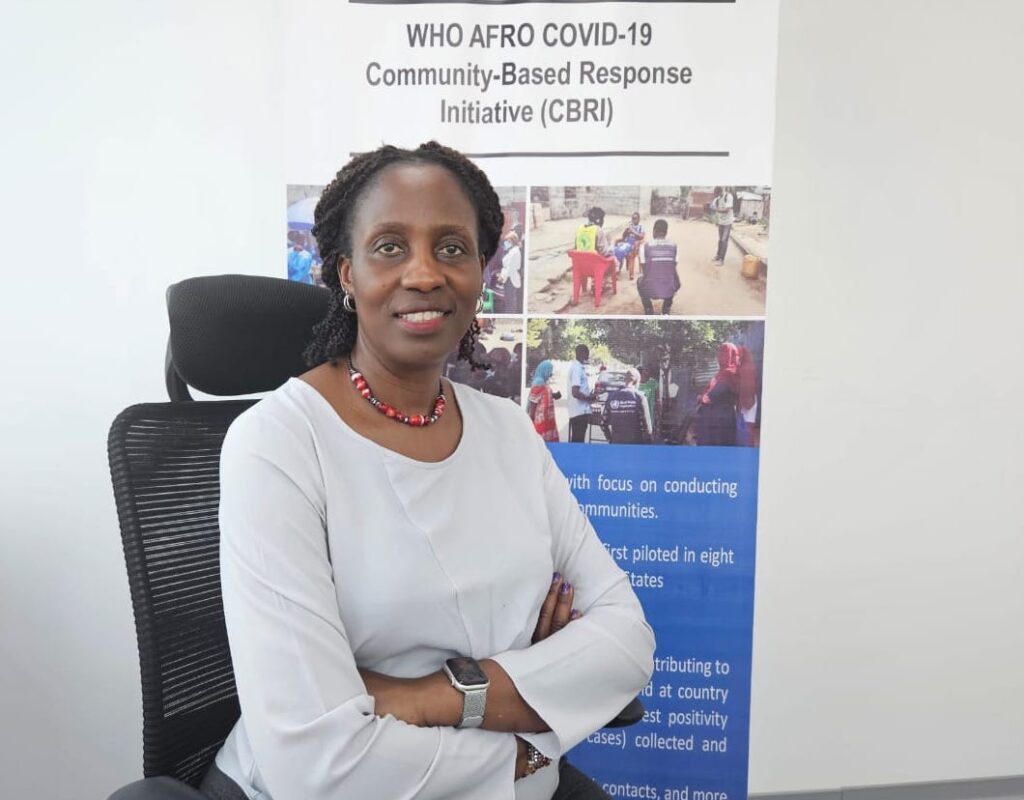 By Stephen Misori I misori.village@gmail.com
The increased reluctance for vaccine uptake and the spread of misinformation on COVID-19 continue to Impede the implementation of crucial public health interventions, a high ranking WHO official has said.
Prof Jayne Byakika, the Regional Incident Manager for COVID-19, said at a media science café that over the last five weeks alone, 1.7 million new cases of COVID-19 have been reported globally, with over 10,000 deaths recorded during the same period.
Prof Byakika said that reduced public perception of risk and pandemic fatigue has led to drastically reduced use of public health and social measures, such as masks, washing of hands and social distancing.
"Even though the COVID -19 situation in Africa remains stable, there are at least 6,000 new cases reported. This in reality makes the virus a threat that could still take a long time to contain. It is however notable that the continent registered the lowest number of cases as recorded a year ago," she said.
Prof Byakika, however, warned that the virus retains an ability to evolve into new variants with serious unpredictable characteristics. She urged authorities to enhance surveillance and reporting on hospitalisations, intensive care unit admissions and deaths to help understand the current impact on health situations and systems.
"The pandemic has exited the acute stage and transited to the protracted stage, and this is not an indication of lowering the guard. We must appreciate the interventions put in place by the World Health Organisation such as vaccination, which is one of the life-saving tools," she said.
While responding to questions from journalists on vaccine uptake, Prof Byakika confirmed that globally, only 70 per cent have received at least one dose. She, however, decried the low vaccine uptake in Africa where only 36 per cent have at least taken one dose and a paltry 30 per cent having completed the
dosage.
"We encourage people to take vaccination since we do not know what kind of variant could be next. It is serious that only four countries have hit the target. We acknowledge Mauritius, Liberia, Seychelles and Rwanda for their contribution in containing the spread of COVID-19. All other African countries must take charge of the situation by encouraging their citizens to go for vaccinations," she said.
In January 2023, WHO, in a special report, took issue with the elderly and healthcare workers for their laxity in going for vaccination. The report showed that only 51 per cent and 47 per cent of the target elderly population and healthcare workers, respectively, had completed primary vaccination series in 23
out of 47 countries.
Prof Byakika urged the State Parties to observe the temporary recommendations issued by WHO director, encouraging them to maintain momentum for COVID-19 vaccination to achieve 100 per cent coverage of high priority groups.
"The WHO director has advised the improvement on reporting of SARS-CoV-2 surveillance data to WHO and the increase in uptake of medical countermeasures. In that case, State Parties should enhance access to COVID-19 vaccines, therapeutics and diagnostics. There is a need to maintain strong national response capacity and preparation for future events to avoid the occurrence of a panic-neglect cycle," she said.
In its latest report, WHO committed to continue supporting research for improved vaccines that would reduce transmission, and continue to adjust any remaining international travel related measures based on risk assessment.
The science café was held amid media reports that Kenya could be experiencing a silent surge in the number of patients requiring oxygen as the country faces a new wave of COVID-19.
China, Prof Byakika said, is currently experiencing a new wave fuelled by XBB, which is expected to cause 65 million infections per week by June 2023. In Beijing, the number of new infections has quadrupled in four weeks.
XBB is also causing smaller waves in other parts of the world, including India, Singapore and the United States.XBB.1.16, the Arcturus variant, is a descendant of Omicron, with some reports suggesting it causes conjunctivitis or pink eye.
Speaking during the ninth Africa regional meeting of the Collaborative Arrangement for the Prevention and Management of Public Health Events in Civil Aviation (Capsca) in Mombasa, experts from WHO and Africa Centre for Disease Control and Prevention (CDC) warned African countries against relaxing COVID-19 protocols, saying the world is not out of the woods yet. 
They added that the COVID-19 protocols were essential to control and manage any medical emergencies.
The experts also urged African countries to deploy public health officers in all international airports to screen passengers. 
Dr Miriam Nanyunja, WHO Regional Advisor for Risk Management and Preparedness, said public health officers in airports would help screen passengers and manage public health emergencies. 
"It's critical to have public health officers stationed at airports to work with facility officers," said Dr Nyanyuja, a public health expert.